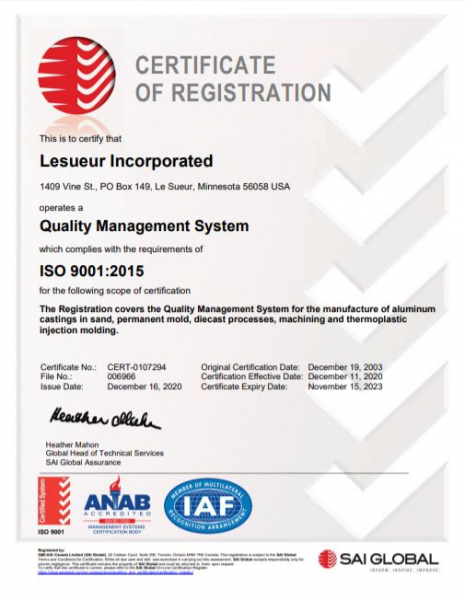 Click Image to Print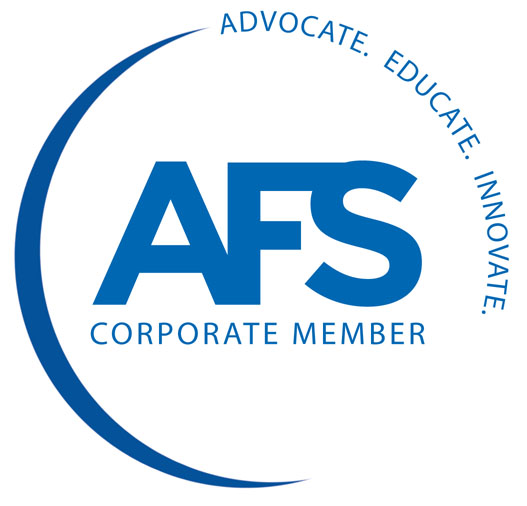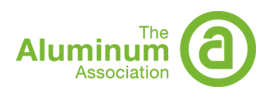 Certifications & Corporate Memberships
Le Sueur Incorporated (LSI) is a Leader in the manufacturing of Aluminum Sand Castings (Automatic and Cope & Drag), Permanent Mold (Gravity and Low Pressure), Die Castings (250-1600 Ton) and Thermoplastic Injection Molded products. LSI specializes in dimensionally complex, pressure tight and leak free products.
LSI is an active company in the Aluminum and Plastic industries with several accreditations and corporate memberships. Accreditations include ISO 9001:2015 Certification, ITAR Registration (International Traffic in Arms Regulations) and UL Certification (Underwriters Laboratory). We are Corporate Members of NADCA (North American Die Casting Association) and AFS (American Foundry Society). LSI is a Certified MAGMASOFT User. We utilize references and standards from The Aluminum Association, NADCA and the Society of Plastic Industry Molding Standards.
Le Sueur Incorporated specializes in producing dimensionally complex, pressure tight aluminum castings and thermoplastic injection molded components. We offer complete in-house precision casting machining, finishing and assembly. Please contact us to learn more about our capabilities!