Full-Service Plastic Injection Molding Services
As a world-class supplier of plastic injection molded components, Le Sueur Incorporated also provides engineering assistance, prototyping services, and an extensive list of secondary services to help your plastic injection molding project succeed.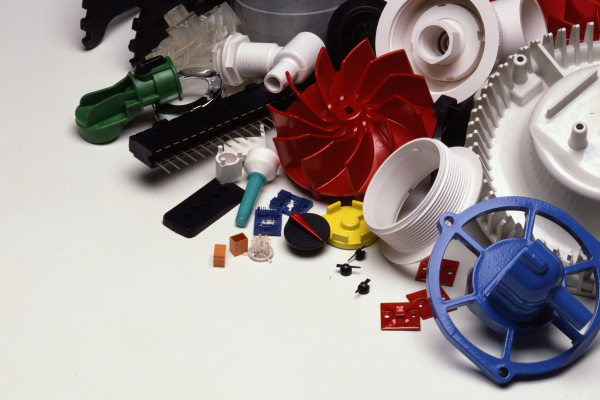 Full Range of Plastic Injection Molding and Value Added Services
With a state-of-the-art facility where we utilize 32 plastic injection molding machines ranging in size from 25 tons to 500 tons, LSI services can adapt to meet the needs of your application. We offer Horizontal, Vertical, Insert Molding and Two-shot molding along with Value Added Services, including:
Sonic welding
Pad printing
Hot stamping
Heat stake
Hot plate welding
Insert molding
Pressure testing
Balancing
EMI/RFI shielding
Thermoplastic Resins for Insert Molding and Two Shot Molding
At LSI, we process virtually all thermoplastic engineering grade resins. There are many varieties of each of these materials with engineered fillers including glass, stainless steel fiber, carbon fiber, talc, and lubricants. We also mold many commodity thermoplastic resins.
Thermoplastic Elastomers (TPE's) are often used with the Insert Molding and Two-Shot molding processes to obtain the soft-touch, shock absorption features and molded-on/over gaskets. When overmolding a plastic substrate, material compatibility is essential between the selected TPE and the substrate to obtain cohesion between the materials during the overmolding process, if so desired.
Design Assistance and Prototyping for Plastic Injection Molding
Early engagement with LSI's engineering staff is necessary to achieve a mutually successful project. Our team of engineering professionals assist our customers with optimizing a products design using design practices that best facilitate the plastic injection molding process.
Careful consideration of the desired plastic resin, geometry/shape and features of the designed part, mold material and mechanics must all be taken into account when planning your plastic injection molding project. Together with our customers, a product design is evolved to produce the most cost-efficient and robust part that meets your requirements.
Contact Us to Start Your Injection Molding Project
Le Sueur Incorporated provides plastic injection molding and aluminum casting solutions for projects of all sizes. We use a range of equipment and technology to accommodate your unique requirements and offer design engineering assistance and prototype services to help ensure your design requirements are met. Contact us today to learn more about our injection molding services.